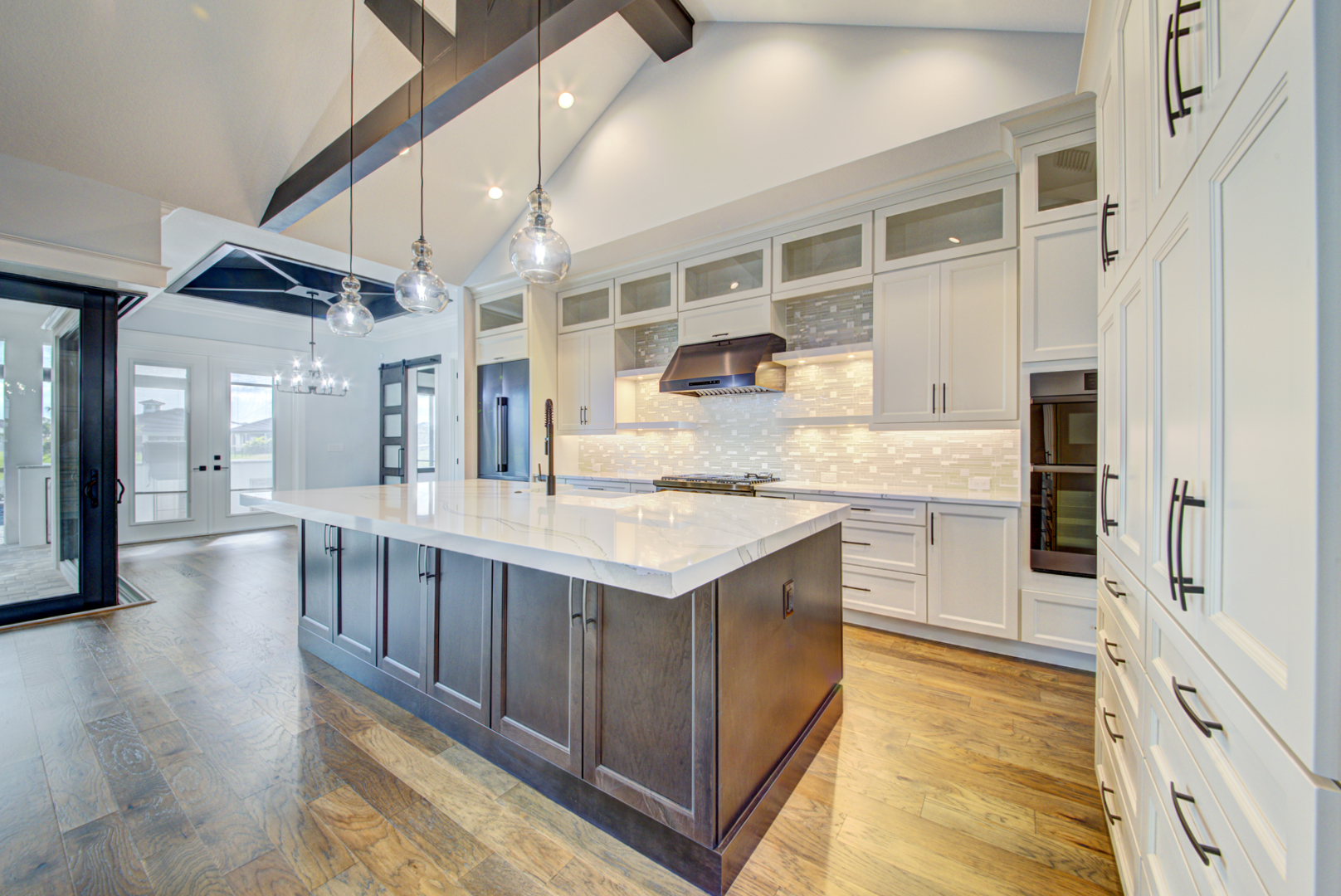 Amazing Clean Stylish Kitchen and Bath Cabinet and Countertop Installation for LifeStyle Homes in Melbourne
October 30, 2020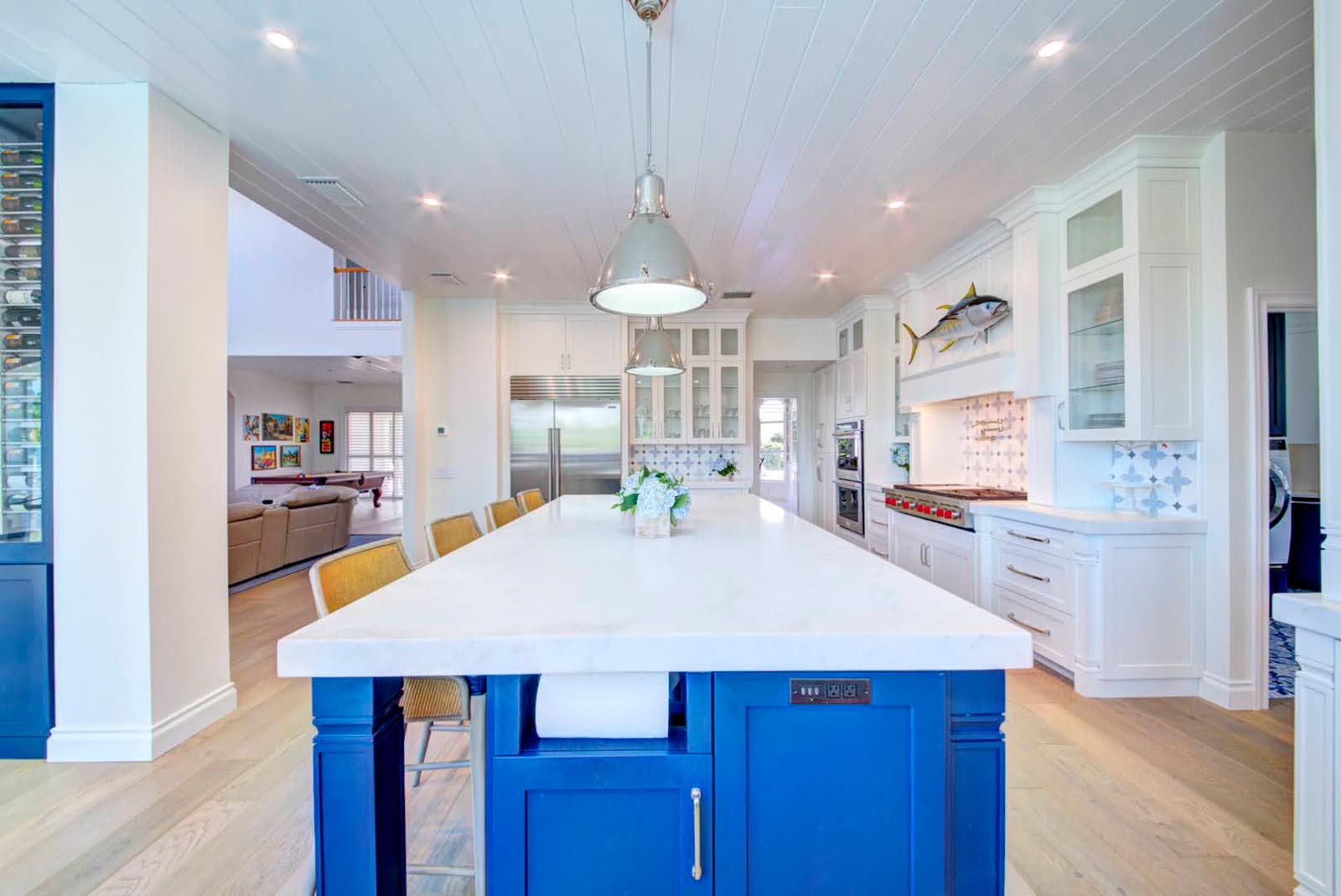 Beautiful Ocean Inspired Kitchen and Bath Design and Installation in Melbourne
November 17, 2020
What can we say, we love designing and installing amazing custom kitchens and baths for DiPrima Homes in their new home constructions. This beautiful kitchen is centered by the custom island with large stone countertop with classic wood pedestal legs. This unique design gives plenty of storage space in the cabinets beneath and makes a center point of the kitchen for family and friends to pull up a chair and enjoy everyone's company with food and drinks. The colorful mosaic backsplash behind the kitchen range and hood really add that splash of color to draw you in. We use this same splash of color to tie into the bathrooms with the shower basins. The large luxurious tubs and sinks in the bathrooms make every bathroom a joy to use.
We love working with DiPrima Homes because they only want to use the top notch materials and expert installation professionals like us here at Hammond Kitchens & Bath. They take their responsibility to their customers very seriously, just like us, so they can always rest easily knowing that we have their back with every kitchen and bathroom design we install for them. With a combined 90+ years of experience, you cannot go wrong with Hammond Kitchens & Bath and DiPrima Homes working together to build you the home of your dreams.
If you are looking for the best kitchen cabinets and countertops in Melbourne FL you have found it here at Hammond Kitchens & Bath. This is just one example of the amazing cabinets and countertops we have on display at our cabinet and countertop showroom in Melbourne. We are your one stop contractor for all your kitchen and bath remodel needs. Cabinet sales and installation all right here in Melbourne. Our highly experienced and friendly installers will make sure everything fits perfect! Our friendly sales professionals can show you all the options available from the best cabinet manufacturer's in the country.
We are your one stop full service contractor for all kitchen and bath remodel projects.
Hammond Kitchens & Bath
Call today! 321-802-4645