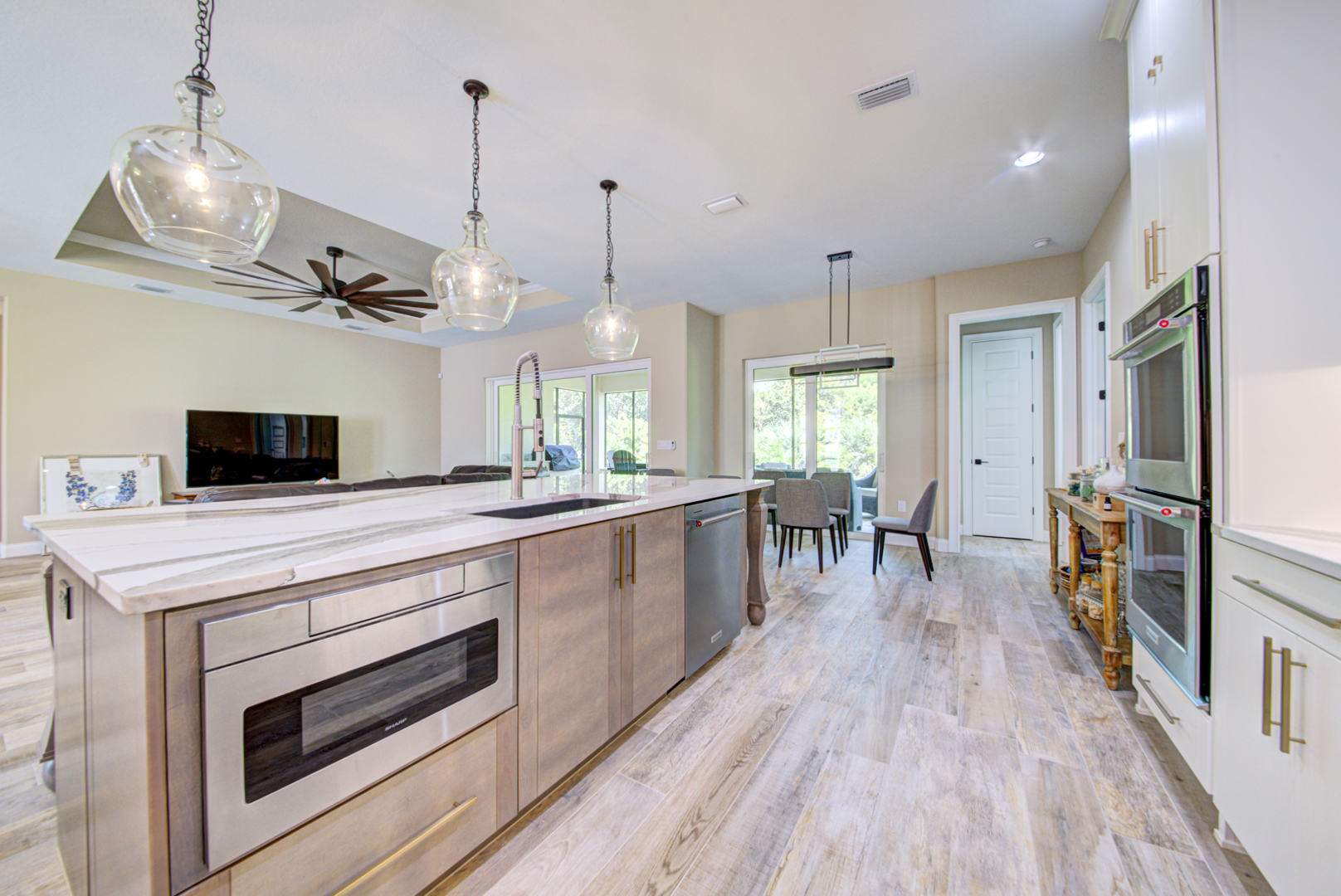 Unique Kitchen and Bath Design and Cabinet and Countertop Installation for DiPrima Homes
October 30, 2020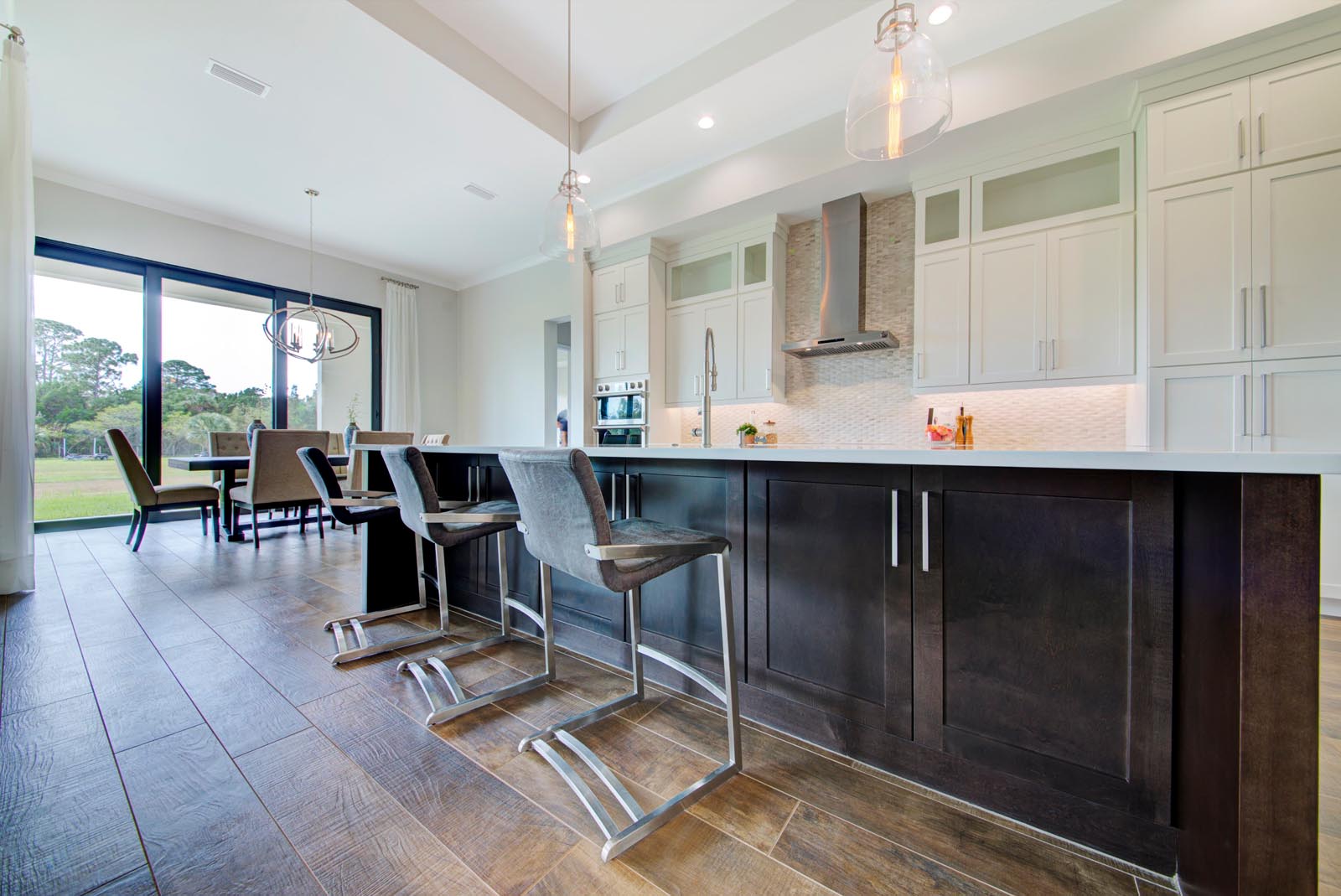 Amazing Modern Kitchen and Bathroom Cabinet and Countertop Installation in Melbourne FL
December 4, 2020
This is a prime example of the first class kitchen and bathroom design and installation work we demand here at Hammond Kitchens & Bath.  The bright cabinets and countertops in the kitchen really open up the spaces with the ocean blue island cabinets centering everything with some contrast and bringing all the lighter blues in the backsplashes together for a cool and inviting palette.  We use this ocean inspired palette in the laundry room, pantry, and bathrooms as well to create an entire enveloping living space.
If you are looking for the best kitchen cabinets and countertops in Melbourne FL you have found it here at Hammond Kitchens & Bath. This is just one example of the amazing cabinets and countertops we have on display at our cabinet and countertop showroom in Melbourne. We are your one stop contractor for all your kitchen and bath remodel needs. Cabinet sales and installation all right here in Melbourne. Our highly experienced and friendly installers will make sure everything fits perfect! Our friendly sales professionals can show you all the options available from the best cabinet manufacturer's in the country.
We are your one stop full service contractor for all kitchen and bath remodel projects.
Hammond Kitchens & Bath
Call today! 321-802-4645