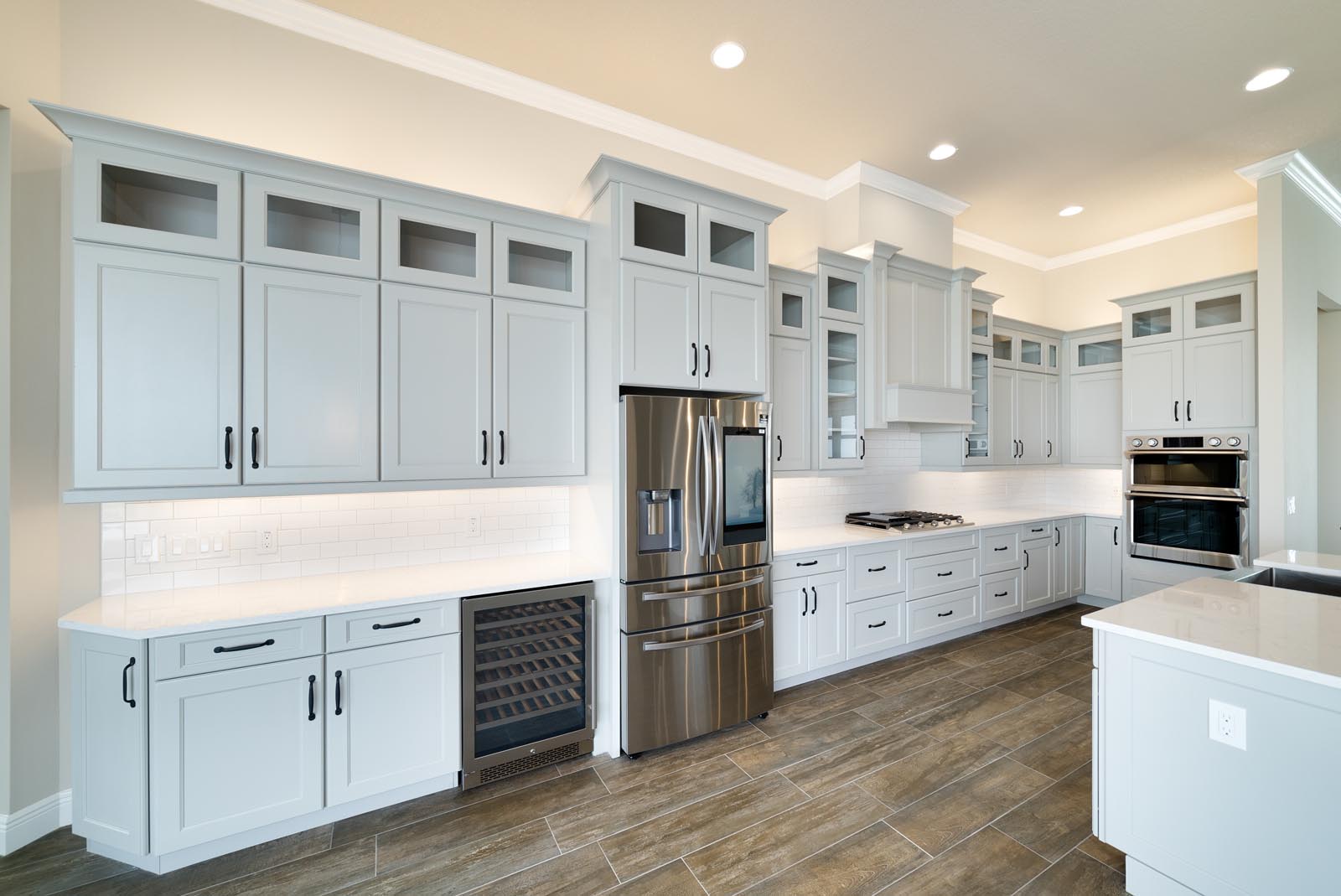 Stunning Kitchen and Bathroom Design and Installation in Viera for Stanley Homes
August 29, 2020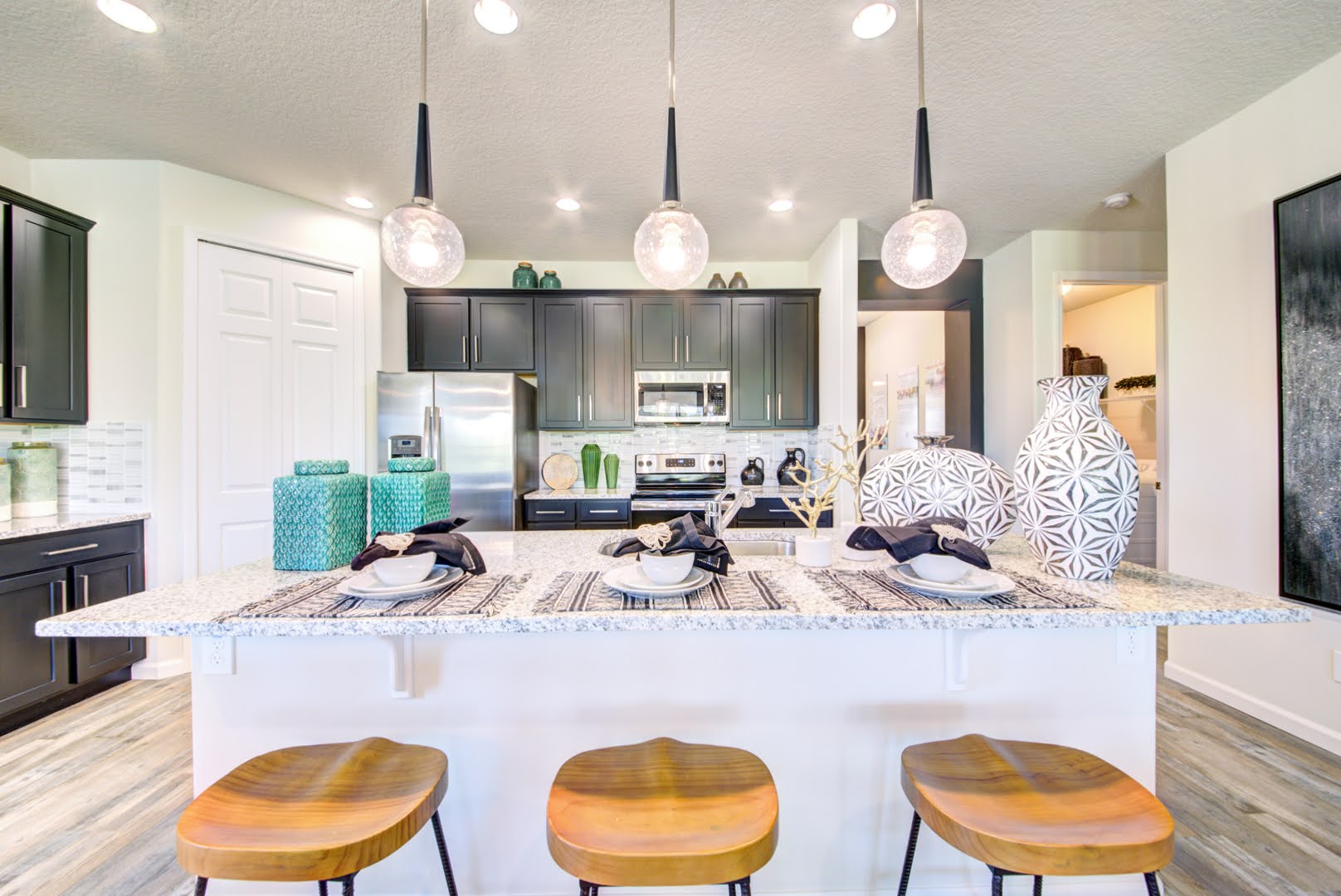 New Kitchen & Bathroom Cabinets and Countertop Installation for Vintage Estate Homes
September 20, 2020
Another beautiful modern kitchen and bath design we completed with our partner Lifestyle Homes.  The cabinets and countertops in this awesome home by Lifestyle Homes really creates clean and inviting spaces all throughout the home.  We love the clean, light design in the kitchen, centered by darker wood cabinets in the kitchen island.  The same wood cabinets center the entertainment room against the stone wall fixture.  Our cabinets and countertops tie the entire house together from the living spaces, kitchen, and bathrooms.
We love working with LifeStyle Homes because they only want to use the top notch materials and expert installation professionals like us here at Hammond Kitchens & Bath.  They take their responsibility to their customers very seriously, just like us, so they can always rest easily knowing that we have their back with every kitchen and bathroom design we install for them.  With a combined 70+ years of experience, you cannot go wrong with Hammond Kitchens & Bath and LifeStyle Homes working together to build you the home of your dreams.
If you are looking for the best kitchen cabinets and countertops in Melbourne FL you have found it here at Hammond Kitchens & Bath. This is just one example of the amazing cabinets and countertops we have on display at our cabinet and countertop showroom in Melbourne. We are your one stop contractor for all your kitchen and bath remodel needs. Cabinet sales and installation all right here in Melbourne. Our highly experienced and friendly installers will make sure everything fits perfect! Our friendly sales professionals can show you all the options available from the best cabinet companies in the country.
We are your one stop full service contractor for all kitchen and bath remodel projects.
Hammond Kitchens & Bath
Call today! 321-802-4645