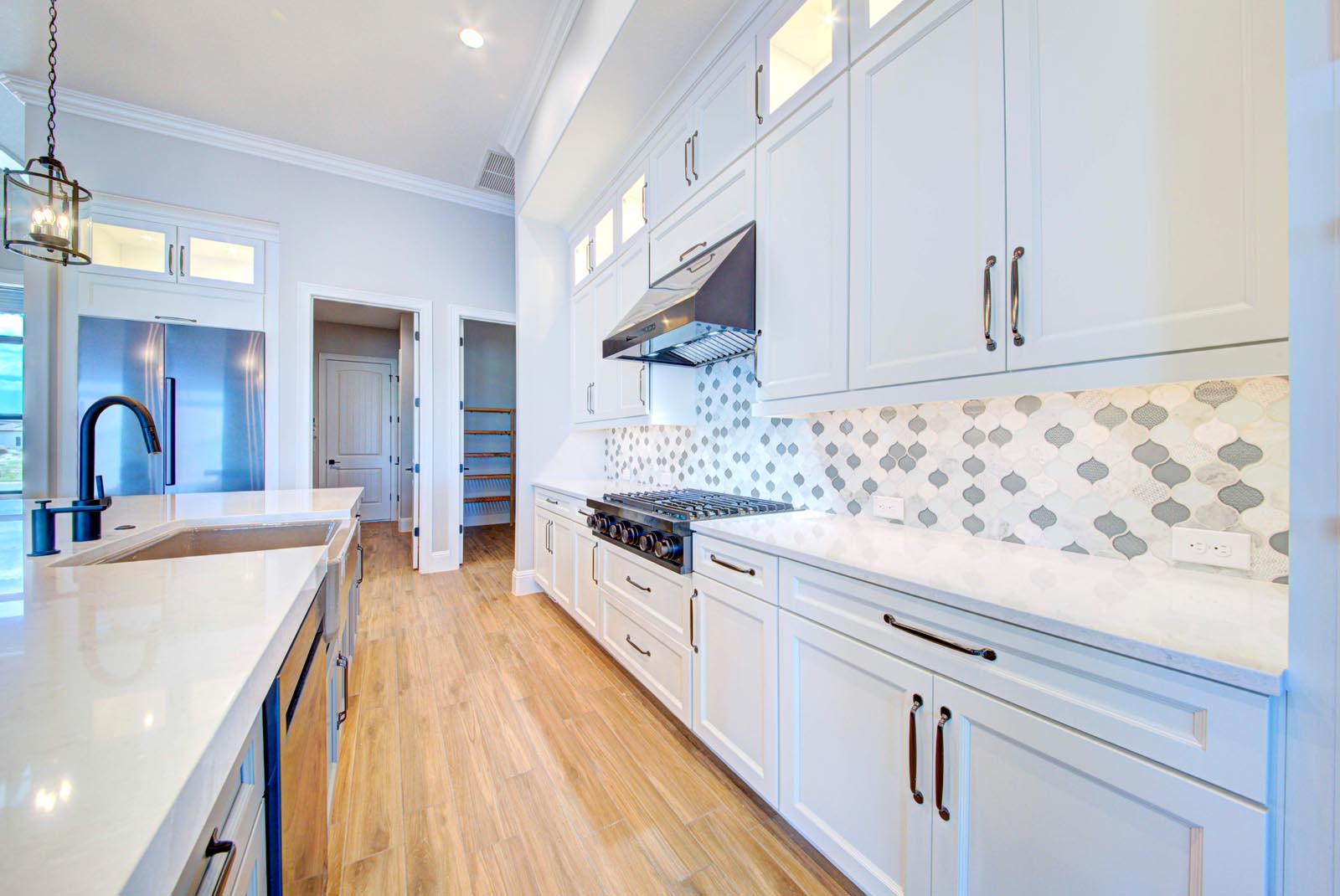 Beautiful Cabinets and Countertop Installation in Melbourne For Lifestyle Homes
May 13, 2020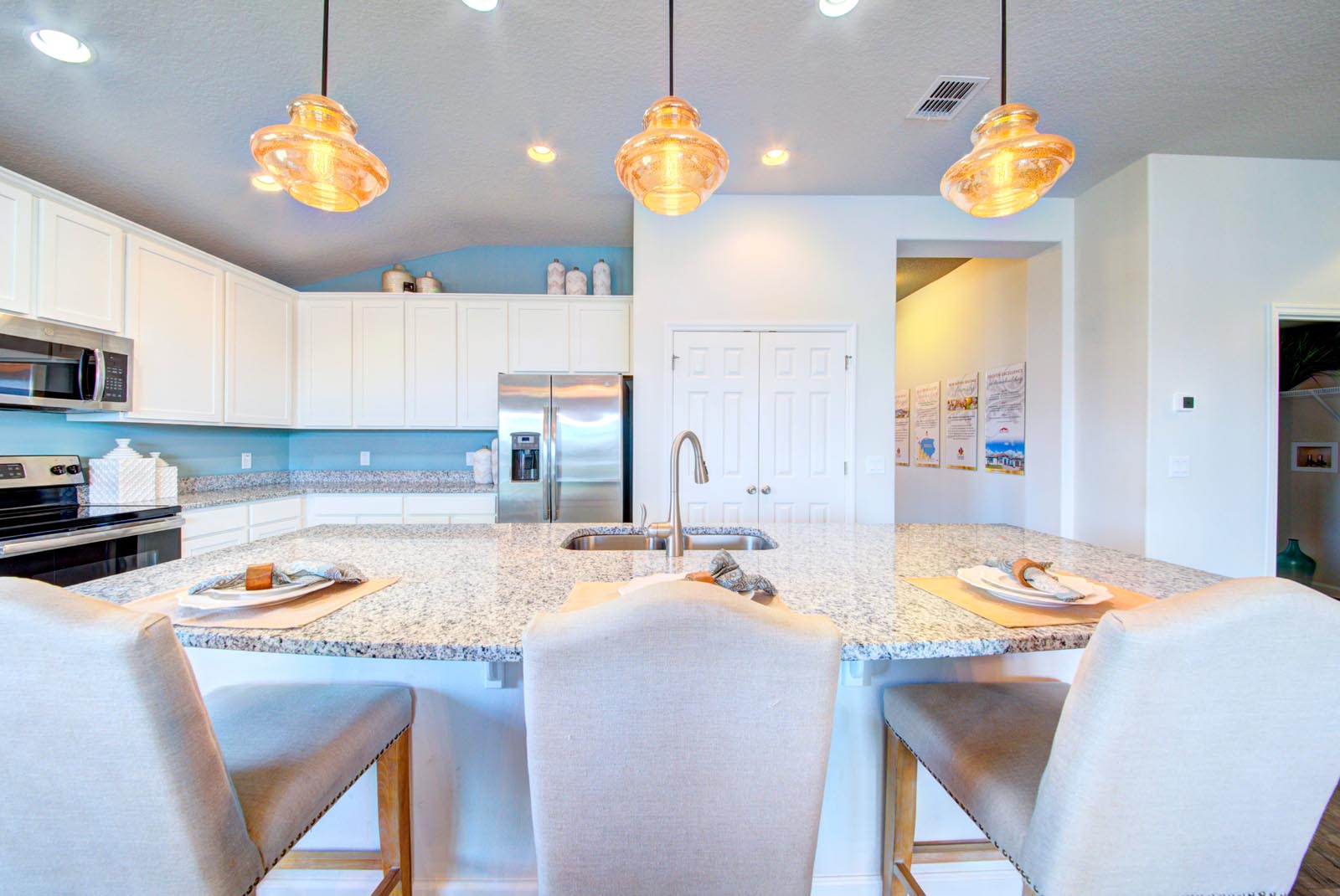 Exquisite Open and Inviting Kitchen and Bath Installation in Melbourne for Vintage Estate Homes
August 29, 2020
Check out this beautiful kitchen and bathroom remodel using only the best cabinets and countertops in Melbourne and Brevard. The kitchen is centered by a huge stone countertop slab that we cut on our state of the art CNC SaberJet stone cutting machine. This technology allows us to make precision cuts so everything fits perfectly in your new kitchen. Our huge selection of stone slabs give you the best array of designs to choose from in Melbourne. Being able to complete your kitchen and bathroom remodel with corresponding tile for your shower and backsplashes make Hammond Kitchens & Bath your one stop source for all your kitchen and bathroom remodeling needs.
Cabinet sales and installation all right here in Melbourne. Our highly experienced and friendly installers will make sure everything fits perfect! Our friendly sales professionals can show you all the options available from the best cabinet companies in the country.
We are your one stop full service contractor for all kitchen and bathroom remodel projects.
Hammond Kitchens & Bath
Call today! 321-802-4645